Online training HSP in relaties
Inzichten die iedere hsp in een relatie zou moeten weten. Kennis over jezelf en je (toekomstige) partner. Antwoorden op essentiele vragen zoals: 
Hoe vind ik de juiste partner?
Wat zijn de belangrijkste kenmerken van een gezonde relatie?
Hoe ga ik om met communicatieproblemen in mijn relatie?
Hoe behoud of vergroot ik mijn eigen identiteit in onze relatie?
Hoe behoud ik de passie en intimiteit in mijn relatie?
Wat te doen als we verschillende waarden of doelen hebben?
Wat zijn effectieve manieren om conflicten op te lossen?
Hoe breng ik evenwicht tussen werk, sociaal leven en relatie?
Wat als mijn partner en ik verschillende communicatiestijlen hebben?
In:
5 complete lessen met oefeningen en diepte inzichten
2 geleide meditaties van 20 minuten
Onmiddellijke start
Hoe regel ik het?
Heel eenvoudig in vier stappen:
Stap 1: Meld je aan via deze link "Bestellen" in het venster rechts
Stap 2: Betaal via het winkelwagentje en je bankaccount (gaat automatisch en eenvoudig)
Stap 3: Je ontvangt een uitnodiging in je mailbox om je aan te melden voor de eerste les
Stap 4: Je ontvangt daarna automatische alle meditaties en lessen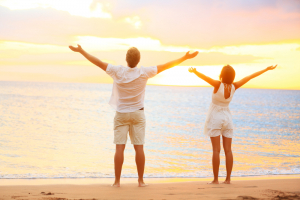 Een relatie voor een hsp is soms moeilijker. We zijn vaak meer gevormd door trauma. Dit kan zijn afwijzing of een hechtingsprobleem. Wat ik tegenkom in mijn praktijk is dat als een hoogsensitief persoon aangeeft dat hij behoefte heeft om alleen te zijn, dat er dan een gevoel van afwijzing ontstaat bij de partner. Andere issues binnen hooggevoelige relaties gaan over overprikkeling of veiligheid.  Het is ook nogal een klus voor een hsp om zich goed te voelen in alle omstandigheden. Mensen met hoogsensitiviteit hebben relatief meer behoefte aan alleen zijn: om te regenereren en te ontwikkelen.
Over het algemeen zijn de meeste hooggevoelige mensen verder te open en te meegaand. Een klein percentage is precies het tegenovergestelde: heel gesloten en op zichzelf. Hoe jouw hooggevoeligheid zich ook uit, er is een grote kans dat je het op z'n tijd moeilijk vindt in een relatie. Misschien mis je ooghoogte of goede communicatievormen. Een gezonde relatie is een relatie waarin je niet verwacht dat een ander jouw problemen oplost en je dus ook niet verantwoordelijk bent voor de problemen van een ander.